Papaya Seeds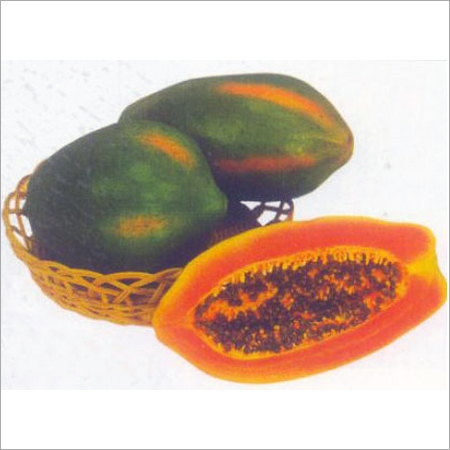 Papaya Seeds
Price And Quantity
Product Specifications
Product Description
Papaya Seeds
For high yield of Papaya, avail the best Papaya Seeds from us. We are a reputed Papaya Seeds Manufacturer and Supplier in Jalna, Maharashtra. With high germination rate, our Papaya Seeds promise high yield. The Papaya Seeds are hygienically processed by the experienced professionals. Clients can Buy Papaya Seeds in bulk from us.

Highlights

Early, Vigorous, Productive, & tolerant to papaya ring spot virus
Plant begins to bear fruit at 60-80 cm height & have over 30 fruits per plant in each fruit-setting season
Fruits are short oblong, weight 1.5-2 kg
Flesh is thick, good shipper

FAQs

How many days does papaya seeds take to germinate?

Put the pot on a waterproof warming cushion set on low, to give the dirt warmth (85 degrees) papaya seeds need to sprout. Ensure that the dirt doesn't dry out, however don't over-water by the same token. The seeds sprout in around fourteen days.




Do papaya seeds need sunlight?

To effectively develop Papayas, you really want an ice free environment, loads of daylight, bunches of water and great soil. On the off chance that you do everything you possibly can of these circumstances, you can grow a papaya from seed and by and large have natural product in 6 to a year. Developing Tips for Papayas: Environment: Flourish in subtropical and heat and humidities.